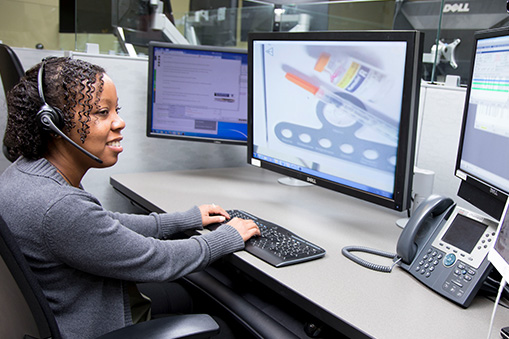 Hospital pharmacists play a vital role in medication safety and the prevention of adverse drug events, which is why regulatory agencies recognize the need for 24-hour pharmacist medication review. With Avel eCare pharmacy, hospitals and health systems can fill their staffing gaps and reduce burnout by having access to Avel's remote pharmacy team available around-the-clock to provide excellent patient care.
This team of licensed, hospital-trained pharmacists are experienced in clinical settings, familiar with appropriate monitoring parameters for drug efficacy and side effects, manage fluid compatibilities, and understand hospital workflows. In partnership with local care teams in 153 sites, Avel eCare pharmacists have conducted 32,561 interventions, helped facilities avoid 7,452 adverse drug events, and provide a 17-minute average turnaround time. In addition, these services help ensure:
Accurate and efficient medication order entry, review and clinical pharmacy services whenever you need it
Reduced risk of medication errors and adverse events
Compliance with regulations and your medication practices
Consultative
Enhance your Avel eCare Pharmacy experience with advanced two-way video technology. When you take advantage of our live audio-visual and still image services, you can support pharmacy services with:
Patient discharge consultations
Remote supervision of nurse sterile medication preparation
Remote supervision of nurse automated dispensing cabinet refills
Verification of medications removed from pharmacy after-hours
Identification of patient medications brought from home
Video consultations between Avel eCare Pharmacy staff and your health care professionals
Outpatient
Support medication safety and pharmacy services at your facility through Avel eCare Pharmacy's remote review and verification of outpatient orders. Our Outpatient Services include:
Review and verification of medication orders for your hospital outpatients such as dialysis, infusion therapy, chemotherapy, outpatient antibiotic therapy, etc.
Remote video supervision of nurse sterile medication preparation
Chemotherapy orders that are checked by two independent pharmacists such as one on-site and one Avel eCare Pharmacy or two independent Avel eCare Pharmacy checks
Clinical monitoring of outpatient therapies during a course of therapy
Medication Review
Avel's Medication Review services ensure that customers meet federal regulations with 24/7 pharmacist oversight of any newly ordered medicine before it's administered. Facilities with Avel eCare Pharmacy support can increase patient safety and regulatory compliance through the prospective review of medication orders, including:
Allergy history
Dosage recommendations
Drug compatibility
Duplication of therapy
Lab review
Patient demographic information
Potential interactions
Substitution recommendations
These reviews are available for inpatient, outpatient, emergency room, and other departments as needed with response times averaging 20 minutes or less.
How It Works
Our remote team works with your staff to learn your medication-related processes and integrate our services into your workflow
We implement and integrate the necessary software and hardware into your systems to allow us to receive and prioritize real-time orders. We work right in your electronic medical record as a seamless part of your care team
All new medication orders are placed in the queue at our centralized virtual hospital hub where licensed and experienced hospital pharmacists receive and review medication orders 24/7/365
We provide your prescriber or nursing staff with recommendations on preparation, administration and safe use. We carefully watch for drug interactions, allergies and duplicate orders to ensure patients get the precise medication they need
In the absence of a full-time, on-site pharmacist, your facility receives ongoing pharmacist monitoring of medication therapy during the patient's stay
We are available any time – even in the middle of the night – to consult with your staff on medication-related issues or concerns
Benefits
Our around-the-clock remote pharmacy services will help your facility achieve:
Patient safety through timely medication reviews, verifications, reconciliations, pharmacist–directed interventions and monitoring to reduce the risk of adverse drug events
Reduction of post-discharge adverse drug events and readmissions with pharmacist discharge consultations. Connect with our pharmacists to provide individual patient education on medications prior to discharge
Continuity of care by following your facility's medication use protocols, regardless of the time of day or day of the week. Your clinical staff always has an on-duty Avel eCare Pharmacy pharmacist to consult if questions arise
Improved staff confidence and satisfaction through 24-hour access to pharmacists for consultations and questions. For example, your nurses can focus on nursing when they don't need to fill the role of an overnight pharmacist
Increased flexibility for on-site pharmacists to actively engage in direct patient care while medication orders are handled remotely. Vacation days, leaves of absence and staff shortages can be covered with minimal disruption to your team
Increased cost-effectiveness and savings from fewer adverse drug effects and the ability to customize Avel eCare Pharmacy services to your facility's needs
Avel eCare Pharmacy Testimonials
From current providers:
As the only pharmacist on staff, the pharmacy is under my watch 24/7, which added a ...
Read More
Diane Dady, Pharmacist
As the only pharmacist on staff, the pharmacy is under my watch 24/7, which added a lot of stress to my life when I wasn't at the hospital. eCare Pharmacy services took that heavy weight off my shoulders. I feel more at ease knowing that when I'm gone or on vacation, another pharmacist is verifying orders in a timely manner. They're also a great resource. Calling them is an easy way to talk to another pharmacist about a particular situation. They're easy to get ahold of and always open to my questions. I love it and would highly recommend it.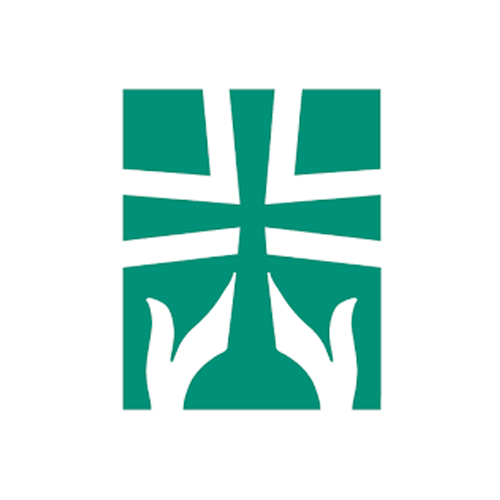 With the assistance of eCare Pharmacy, our critical access hospitals now have a ...
Read More
Steve Weinandt, RPh
With the assistance of eCare Pharmacy, our critical access hospitals now have a pharmacist that will help them 24/7. Renal dosing, drug interaction checking, allergy checking, therapies, drug incompatibility checking and verification of medication profiles are all done in real time with no waiting. This has vastly improved care across our entire region. If a patient is transferred to a different site or region there's also a continuity of care that is not provided anywhere else. I cannot think of a higher quality professional group that provides the vast services that they do.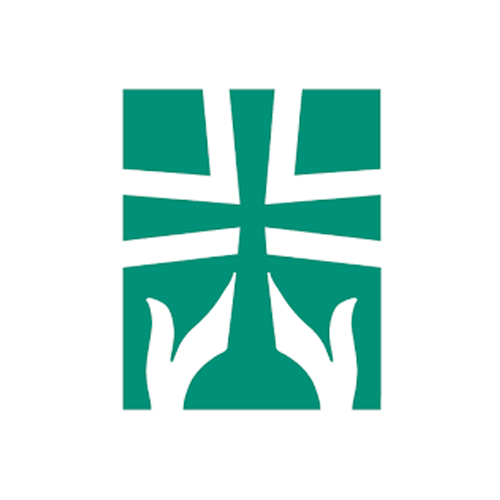 How To Get More Information
For more information on Pharmacy Services, please contact us.
More Telemedicine Services