How Avel eCare is transforming the very foundation of care delivery, as confirmed by its customers By: Doug Duskin, CEO, Avel eCare The third full week of September is Telehealth Awareness Week. Digital health organizations of all shapes and sizes come together to celebrate and recognize how telehealth is an excellent option for care delivery, impacting countless patients across the country and the globe. We at Avel However, our organization takes virtual care well beyond the typical telehealth interactions....
How Avel eCare Demonstrates Telemedicine in Action
Reducing Adverse Drug Reactions
Avel eCare's Pharmacy service line has been leading the charge in reducing these errors via telemedicine, and has helped partners safeguard patient safety through efficient, timely, and highly accurate reviews.
Restoring Airways, One Patient At A Time
One of the most stressful procedures to perform in rural Emergency Rooms are intubations – restoring airways that have become obstructed.  Case study on how Avel eCare helped one rural provider with a particularly difficult case.
Reimagine Your Career
The secret to telemedicine's success is one thing: people. Without the time, talents, and dedication of its team of clinical experts, Avel eCare would not have been able to develop the most robust and successful virtual care networks in the world!
Need For Speed
Have you heard the phrases, "Time is Muscle?" or "Time is Brain?" Both are commonly used to describe emergent conditions when timely diagnosis and treatment is crucial to positive outcomes: heart attacks and strokes. When treating these emergencies, rural hospitals are at a significant disadvantage when compared to their urban counterparts due to lack of resources and expertise. Avel eCare can level the playing field and dramatically improve care benchmarks for these rural facilities.
Conserving Resources & Treating Those in Crisis
Avel eCare's Virtual Crisis Care is an innovative program which provides virtual co-responder services to law enforcement as they encounter individuals experiencing a mental health crisis. In addition to delivering expert care through a telemedicine tablet – avoiding costly involuntary holds in 8 out of every 10 encounters – the Avel team also connects the individual with mental health resources in their community for follow-up care.
Always Here to Help
The Service Line Manager team at Avel eCare – which has 121 combined years of clinical experience – is responsible for implementing all new sites that join Avel eCare's clinical network. In their Q2 2022 post implementation surveys, 100% of our customers strongly agree that they were "satisfied by the implementation phase of their Avel partnership."
Celebrating 10 years with Avel eCare Senior Care
Now, a decade later, Avel Senior Care is the premier provider of telemedicine services to long-term care facilities, assisted living centers, and skilled nursing facilities in the country. With hundreds of customers spread across multiple states, Avel Senior Care team has impacted thousands of residents and patients. Congratulations to this team on ten years of delivering high quality care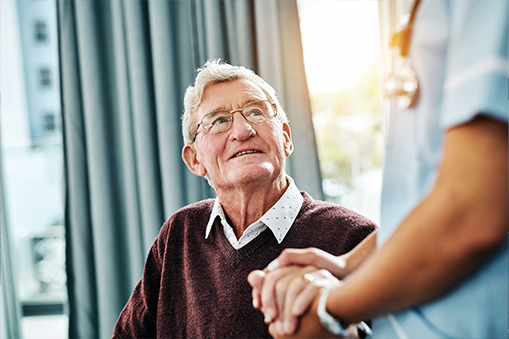 Bridging the Gap
Thanks to the efforts of Avel eCare School Health, virtual nursing services can be provided to schools to help fill the gap and ensure experts are available at a moment's notice. School Health Director Sheila Freed describe her team's services and provide examples of School Health's Telemedicine in Action!
How To Get More Information
For more information on the services Avel eCare offers, please contact us.